Sennheiser HD650 Headphones Review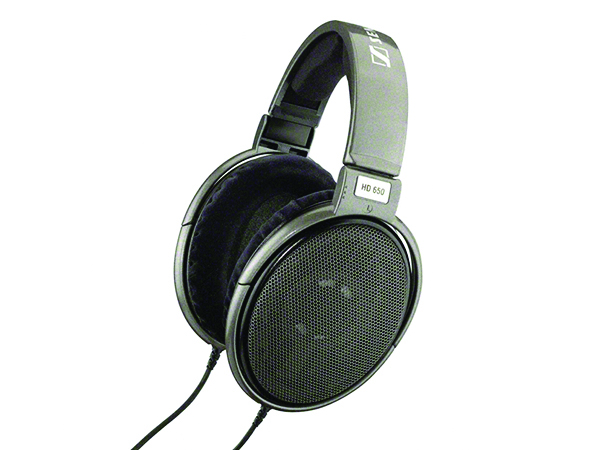 Sennheiser electronic GmbH & Co. KG (branded Sennheiser) is a private German audio that was founded in 1945. In the last 07 decades, Sennheiser has become synonymous with high-quality products in all areas of recording, transmitting and reproducing sound. Sennheiser is also known for making some of the world's most expensive planar magnetic headphones—the He1060 priced at USD 55K.
For those with more modest budget and tastes, Sennheiser has a wide selection of dynamic headphones in their catalog. The Sennheiser HD650 was launched in 2003, supposedly as an evolution to the 02 decades old award-winning HD6o0. The HD650 was their flagship dynamic headphones until HD800 was released in 2010. The HD650 has a list price of USD 600 but they can be found for discounted prices that could go south of USD 300.
Features
Open, circumaural dynamic stereo headphones.
Systems with narrow tolerances (± 1 dB), hand-picked in pairs.
Highly optimised magnet systems for minimum harmonic and intermodulation distortion.
High-quality titanium/silver finish.
A specially developed damping element, made from fine acoustic metal mesh, ensures a precise damping over the entire diaphragm surface, highly constant in all climates.
Specially modulated connecting cable (detachable) made from highly conductive OFC copper, with very low handling noise, i.e. low structure-borne sound sensitivity.
Extremely lightweight aluminium voice coils ensure excellent transient response.
Gold plated 1/4″ jack plug with adaptor lead to 3.5 mm jack plug.
Impressions
The Sennheiser HD650 headphones come in a metallic grey easy-to-open cardboard box akin to the HD700's black colored box. There is no way one could determine if the specimen has been used previously or not. The packing is impractical too as I would never store these headphones in such a large cardboard box and waste rack space. I found the GoodCans Protective Headphone Bag (Large) to hold the Sennheiser HD650 headphones perfectly well and allows for easy storage when not in use.
The Sennheiser HD650 headphones are aimed for desktop listening and they come with a detachable 3m long cable with proprietary connectors that connect on either side of the headphones. These connectors are also made by brands like Furutech for DIY cables and there are a lot of aftermarket Sennheiser headphones upgrade cables, available today, from third party brands that allows customizing the length, connectors and conductors of these cables. Aftermarket cables may also alter the sound of these headphones a bit.
As part of the package, a non-branded 6.3mm TRS to a 3.5mm TRS jack adaptor cable is included. The Sennheiser stock adaptor cable may be the same adaptor cable used by Grado and Audeze. They are merely wrapped in different plastic sheathing, branding and are priced differently. I have the adaptor cables from Sennheiser and Grado, though the latter is stiffer due to the heavy sheathing used, the connectors are identical and they sound just the same.
The Sennheiser HD650 comes with velour ear pads. They are soft and extremely comfortable. Unfortunately, they are unfit for countries with tropical climate. These ear pads are sweat guzzlers and skin/hair debris magnet. This leads to regular maintenance. Improper use will lead to foul smelling and deteriorating ear pads over a short period of time. A pair of additional/optional Sennheiser leather or artificial leather earpads could have been a better alternative for tropical countries.
Performance
The old school Sennheiser HD650 headphones are meticulously engineered product with clever use of plastic and minimal amount of metal for optimized strength to weight ratio. This results in a headphone that is extremely light on the head and is ideal for long listening sessions. The abundance of plastic may upset users looking for slick headphones to be worn in public.
The Sennheiser HD650 headphones do have a clamping force stronger than that of the HD700 headphones. I'm used to wearing Howard Leight Earmuffs for extended periods of time and thus not very sensitive to the clamping force of these cans. I think most people will get used to this clamping force with extended use.
The HD650 headphones are rated at 300 Ohms and are easily powered by most desktop devices. The HD650 can keep getting louder without losing composure. With most amps, I could barely get past the 10 O'clock position. I enjoy all my headphones very responsibly in moderate volume levels as my ears are very sensitive and is prone to fatigue very easily. The HD650 is very source sensitive and they do sound their best when paired with good DAC/Amps fed with clean power supply and lossless FLACs.
I do not recommend the Sennheiser HD650 headphones for use with mobile phones and MP3s. For that any sub USD 100 cans such as the Koss PortaPro will just do fine. If you are thinking of investing in a pair of Sennheiser HD650 headphones or something similar then please be ready to invest in a quality source to bring out the best in them.
The spectral balance is tipped towards the midrange and bass. There is less treble energy and extension than the HD700. These headphones need a good amount of burn-in before they open up to optimum performance. Post burn-in, I could feel the bass impact bloom, vocals more natural and the soundstage become more expansive.
The Sennheiser HD650 headphones have a captivating timbre and beautifully lush tone. I feel connected with the music regardless of the format/quality of recording used. The better the source quality the more detailed and transparent they get. With a quality source the HD650 open-back headphones are more transparent to recording artefacts than the open-back HD700 and the Beyerdynamic DT880 headphones, they are almost on par with closed-back headphones such as Sony 7506 and Brainwavz HM5 headphones.
Comparison
The headphones that I would like to compare the Sennheiser HD650 is with the Beyerdynamic DT880 and the Sennheiser HD700 headphones. All three dynamic headphones belong to different price points. The list price for HD650 is USD 600, the DT880 is USD 400 and the HD700 is USD 1000. All of these headphones sell at heavily discounted prices today.
Sennheiser HD650 vs. Beyerdynamic DT880
Though both old school German dynamic headphones, designed for desktop listening, belong to different price points, they both sell at about USD 300 in Amazon, USA, from time to time. They compete with each other and makes for an interesting comparison.
The Irish made Sennheiser HD650 is a clever mix of lots of plastic with minimal metal and the German made Beyerdynamic DT880 uses a lot more metal by comparison. Both are lightweight headphones and yet I find the Sennheiser HD650 more attractive and ergonomic than the DT800. The Beyer DT880 just looks plain ugly on the head. The only other headphone that looks much worse is the Fostex T50RP orthodynamic headphones.
The HD650 has oval earpads and the DT880 uses round earpads. Both earpads are soft velour and is ideal for long-term listening comfort. The DT880 comes with a decent carrying pouch and 6.3mm screw-in TRS adaptor over a 6.3mm TRS jack. The HD650 comes in an impractical cardboard box and a 6.3mm TRS to a 3.5mm TRS jack adaptor cable. I also despise the DT880's fixed cable design and appreciate the HD650's detachable cables better.
I initially tried the 600 ohms Beyer DT880 and quickly realized that they are very power hungry and deserves nothing less than a good quality headphone amplifier to drive them optimally and so I replaced them with the easy to drive 250 ohms version. The Sennheiser HD650 is only available in 300 ohms version. On my desktop DAC/Amp, when I use the HD650 the volume barely touches the 10'Oclock position, the DT880 on the other hand, reaches the same level of volume at about 01'Oclock position. They offer very different efficiency levels here despite the similar impedance ratings declared. Those seeking to use the DT880 with portable/desktop devices should try the 32 ohms version.
Both these old school headphones focus on what is left in any recording. This makes for easy listening even with older 16 bit recordings just as well as modern 24 bit recordings. Compared to the Beyerdynamic DT880, the Sennheiser HD650 has a tad wider/deeper soundstage, greater transparency to recording artefacts, more articulate midrange, a better extended bass response and are easier to drive despite the higher impedance rating.
Compared to the Sennheiser HD650, the Beyerdynamic DT880 appears more neutral, grainier, less dynamic and less engaging. They tend to appear lifeless and boring over extended periods of time. They tend to lull me to sleep more often than any other headphones I own. Maybe, the DT880s are ideal for bedtime listening.
I personally enjoy the Sennheiser HD650 more than the Beyerdynamic DT880. The HD650 belongs to a higher price point and is totally worth the asking price.
Sennheiser HD650 vs. Sennheiser HD700
I've spent 100s of more hours with both the Sennheiser HD700 and HD650 headphones. My impressions have not changed but I'm now able to appreciate their strengths and differences better. Between the two, it really comes down to a matter of preference, whether you like the sound to be sweet and dishonest (colored for musicality) or if you like the sound to be rude and honest (true to source).
I'll have to give an analogy to better explain this. The HD650 is a like a high performance Plasma HDTV. It has beautiful black backgrounds, unmatched contrast and the most realistic skin tones. Even though the overall picture may appear a tad dark, they are easier on the eyes for the long run and very forgiving of imperfect videos. The HD700, on the other hand, is like a high performance LED HDTV. It has beautifully vibrant colors, almost bordering on over saturation and picture that is sharp (but not necessarily transparent). Even though the overall picture quality may appear to be well lit, they may not be easier on the eyes in the long run and may not be forgiving of imperfect videos.
The old school Sennheiser HD650 headphones focuses on what is left of any recording and thus they make for euphonic listening experience with older 16 bit/poorly mastered recordings. The new school Sennheiser HD700 headphones focuses on what's missing in a recording and thus makes for a precise listening experience with newer 24bit/perfectly mastered recordings. Songs such as Creep by Radiohead and Billie Jean by MJ that sounds trashy with the HD700 sounds more bearable and enjoyable with the HD650.
With movies, the Sennheiser HD650 headphones' dark, polite and laidback presentation, with decent soundstage, makes for an unengaging experience. Whereas, the Sennheiser HD700 headphones' well-lit, dynamic and articulate presentation, with a wider soundstage, takes you right to the middle of the story. The HD700 is able to resolve background/ambient information better and is also the better headphones for enjoying movies/videos online.
There is no clear winner here. The Sennheiser HD650 and HD700 headphones have very little in common, their presentation and the way they approach sound is very different from each other. They do not compete, they complement each other. They currently sell for USD 300 and USD 450 respectively. For these heavily discounted prices they are a great bargain. Together they make for a worthy set of headphones to collect and they have you covered in more ways than any single pair of headphones can.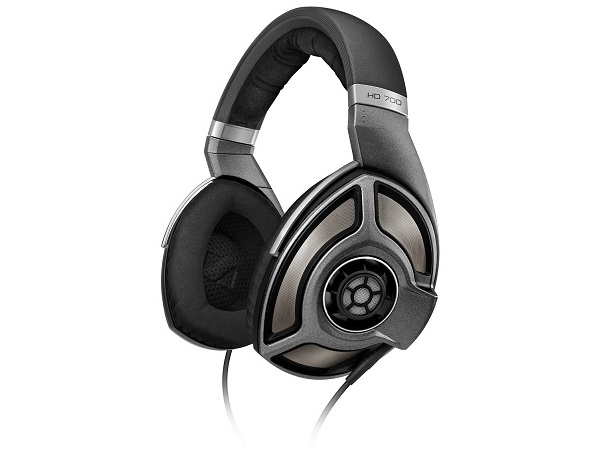 Wrap-up
The Sennheiser HD650 may no longer be a flagship headphones, but they still remain a benchmark against which all current flagship headphones are compared and judged. They may be easy to drive and easy to listen to most types/formats of music but they deserve a quality DAC/Amp and FLACs to bring out the best in them.
Those wanting to try an open-back easy-going high-resolution headphones from Sennheiser should start their journey with the timeless classic—HD650. They are still the best value in the market today after being in production for over a decade!
Pros
Hi-Res headphones that shine with decent source and lossless music.
Full-sized headphones that are light and very comfortable for extended listening.
Ideal for listening to 16bit/older recordings without fatigue.
Easy to drive compared to similarly rated headphones from competition.
Cons
Open-back headphones for solitary listening only.
Plasticky build and finish.
The long 3m cables are a mess to handle for everyday listening.
Not ideal for watching movies.
For more information on Sennheiser Electronic GmbH & Co. please click on this—LINK.